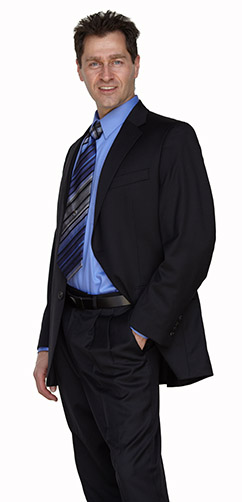 About Dr. Richard Picard
A native Rhode Islander, Dr. Picard grew up witnessing health-related issues with his family, always believing there was a better way of living life and achieving good health. His personal story began with his own battle of childhood allergies and asthma. He witnessed his mother go through a series of health challenges and illnesses, such as spinal problems, chronic fatigue/fibromyalgia, IBS and Celiac disease. This was the motivation that got Dr. Picard interested in health and wellness.  After attaining his undergraduate pre-med requirements, he attended the National University of Health Sciences and graduated as a Doctor of Chiropractic in 1990. After being in practice for a number of years, Dr. Picard went back to school and attended the University of Rhode Island's Nutrition and Food Sciences program.  He also attained a national certification as a nutritional consultant from the American Association of Nutritional Consultants.  Dr. Picard has also done advanced clinical training to become a Nutrition Response Testing doctor.  Through his education and training in nutrition and chiropractic, Dr. Picard later overcame his childhood allergies and asthma on his own and has helped thousands of patients achieve better health. 
Dr. Picard's patients are people that see the value of natural health care.  They understand that supporting the body with nutrition, i.e. "genuine replacement parts" as well as whole food nutrients give the body what it needs to repair and rejuvenate from illness.  He also educates his patients that it's not only about the nutrition but it's also about removing environmental stressors (certain foods, heavy metals, toxic chemicals) that have proven to be much more effective than giving the body 'drugs' which "force" a change in the physiology of the body making it an unnatural or foreign to the body.  It's not that drugs aren't needed in some cases and situations but often times drugs only mask the underlying problem.  
Dr. Picard is passionate about his work and is working for you on various levels.  He will review your case on a holistic platform to ensure that you will get the best possible well rounded care.  Moreover, he will review any medication you're presently taking and determine if they are causing potential nutrient deficiencies that you may be unaware of.  Dr. Picard will give you his best interpretation of you case and guide you in the right direction in choosing a nutritional wellness program.  He will gladly work with your primary care doctor to help manage your case.  He is always working in your corner to help your body recover from any health challenges you may be having.     
Ultimately, everyone needs someone to manage their health but more importantly someone to look at the big picture from a third party perspective.  Dr. Picard has the expertise to help you in your quest for wellness without judgment or bias.  
With that said, we encourage you to schedule a 15-minute telephone interview.  The purpose here is to briefly connect with Dr. Picard to see if he is the right fit for you.  He will ask you questions about your issue and determine if he can help you or not.  This is a good first step to connect with a natural medicine doctor who is truly interested in helping you make the right decisions about your health.